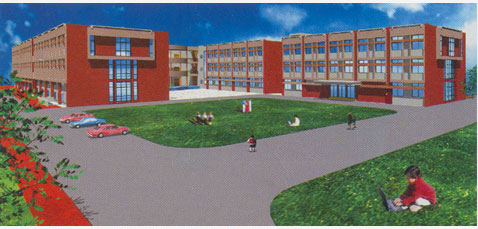 In order to produce effective and successful teachers SRIKALYAN TEACHERS TRAINING COLLEGE is established by SRIKALYAN FOUNDATION TRUST under the personal supervision and guidance of Sr. I.P.S. RAM BALLABH SHARMA. The ultimate aim of the college is to produce successful teachers with effective personality at very reasonable cost.
The Srikalyan Teacher's Training College Hathoj, Jaipur is formed by young, dynamic and result oriented team of highly qualified persons. It is registered under the Rajasthan Society Registration Act, 1958 having Reg. No. 500/Jaipur/97-98.
The mission of the Trust is to keep pace with the futuristic growing civilized world through women empowerment. It intends to develop young women who possess knowledge and confidence to adjust to the fast changing world of the competitive scenario without losing traces of our traditions humanity, spirituality and propose of existence. Our main objective of teacherís training course is to help future prospective teacher to develop competence to teach subjects of their specialization, on the basis of an adequate theory of learning and a sound knowledge of the subjects. We want to develop an understanding of the close relationship between society and the school, between life and school, between life and social work.
Education is the manifestation of divine perfection already existing in human being. Education is the process of development and growth of a person from infancy to maturity. It is a process by which an individual learns how to adopt himself to physical, social and spiritual environment gradually in various ways. In this process, training enables the individual to enhance her skills in an intelligent, sympathetic manner for the common goal of the masses and self.
In the aim of education of our country a harmony between material ends and spiritual values between the individual and society has been sought. In the modern era what India wants is a new vigor in the national view. The nation needs pluck and scientific genius.
Reformation in the system of education has been shown only from the theoretical point of view. The practical side of it is still neglected and the value of it is yet out of sight. Therefore we need to inculcate practical and courageous attitudes in our youth.